Available 6 Days A Week
MJ Notary Denver, LLC
A Mobile Notary Service
By Martez Johnson Consulting LLC
A Veteran and Minority Owned Business
Notary services in Denver, Colorado for individuals and corporate notarization. Martez Johnson consulting services are a licensed and certified notary service that offer a variety of services including mobile notary, online notary, Apostille, and loan packages. Reach out today or schedule an appointment to get your documents notarized.
We're here to help with all of your notarization needs.

Hours
Monday-Friday:  11:00 am to 6:00 pm
Saturday:  Prior pre-set appointments only.
An additional cost of $25 for services before or after business hours.
Available 6 Days A Week
Denver Notary & Apostille Services
Mobile Notary
Depending on time, location, intricacies and more, a mobile notary is often a very convenient and effective form of notary service.
Document Types
Refinance Loans
Purchase Loans
Equity Loans
Reverse Mortgage Loans
Commercial Loans
Acknowledgments
Copy Certification
Jurats
Travel Fees
5 per document requiring notarization
$35 minimum within Denver County.
$50 Outside of 30-mile radius from Central Denver.
Loan Packages
One of the most common types of notary services is for loan packages. We offer a full range of loan notary services to be tailored to your needs.
Loan Types
Refinance
Purchase
HELOC
Reverse Mortgage
Commercial
Construction
Buyers
Signing Agent for purchasers.
Sellers
Signing agent for sellers package.
Printing & Scanning
Mj Notary Denver can handle all printing and scanning requirements for variety of loan packages.
Apostille
If you need an Apostille then MJ Notary is here to help. We can make sure that your documents are appropriately certified based on the Hague Apostille Convention.
Authentication
 is working Mj Notary Denver is authorized to assist you in getting Apostilles and Authentications.
Here are some fact about Apostilles and Authentications from the Colorado Secretary of State:
Why do I need to get a document authenticated?
An authentication or legalization, sometimes called an Apostille, is needed for documents that you plan to use in a foreign country.
Examples include:
birth certificates
marriage licenses
school transcripts
powers of attorney
death certificates
adoption dossiers.

I need to have a document authenticated.  What do I need to send to you?


Send us:

The original document.
The document must be notarized by a Colorado Notary Public or certified by Vital Records or the County Clerk's office.
A completed

 

authentication request form (PDF).
A check or money order, payable to "Colorado Secretary of State".
The appropriate amount can be found in our

 

fee schedule.

Mail all documents to:

Colorado Secretary of State
Authentications
1700 Broadway, Suite 200
Denver, CO 80290
How long does it take to get an authentication?
Mail back:
Documents are mailed back to you the next business day. For example, if we receive your documents during regular business hours on a Tuesday, they will be mailed out on Wednesday.  Note that documents are not processed on weekends or holidays.
Delivery:
During Covid-19, the staff at the Secretary of State office are working remotely and the public, to include, notaries will not have access to the office.  
Can I get my document(s) authenticated faster?
Not at this time.  The fastest turn around is 15 business days.
What should be included in a notarized document?
For faster service, please make sure that the document includes:
Original signature(s) (not stamped or photocopied).
A completed document (all blanks must be filled in or crossed out).
A complete notary statement, including the state and county where the notarization took place and the date of the notarization.
Although the document may be in another language, the notary's statement must be in English.

Why did you reject my authentication request?

Our office does not authenticate improperly notarized documents. This includes cases where the notary appears to have exceeded his or her statutory authority, such as engaging in the unauthorized practice of law. [1]

Our office receives authentication requests for notarized power of attorney documents (POAs) intended for use in Mexico per an international agreement. [2]  These POAs frequently contain legal conclusions by the notary, including statements about the legal capacities of the parties involved. Some POAs indicate that the notary has read and explained the legal meaning of the document to the grantor. Unless the notary is also an attorney licensed to practice law in Colorado, notarizing these types of documents constitutes the unauthorized practice of law.

This office will only authenticate these type of POAs if:

The document is revised to conform to Colorado law; or
The attesting notary is also an attorney licensed to practice law in Colorado.

Another option may be to seek the services of the Consulate General of Mexico in Denver, Colorado.

Can your office notarize my documents?

No. Documents must be notarized by a Colorado notary public or certified by Vital Records or the county.

Where can I find official copies of important documents?

Certified copies of birth or death certificates can be ordered from:

Vital Records Office of Colorado
4300 Cherry Creek Drive South
Denver, CO 80222-1530
303-692-2200.

Copies of marriage licenses, divorce decrees, or other court documents can be ordered from the County Clerk and Recorder (PDF) where they were issued.

How do I obtain a certified true copy of a Certificate of Naturalization?

It is prohibited by law for a notary to certify a copy of a Certificate of Naturalization and our office cannot process these certificates.  You must follow the procedures on this website: How Do I Obtain Certified True Copies of a Certificate of Naturalization?  Send the certified true copy to the U.S. Department of State's Office of Authentications to get an Apostille or Authentication Certificate. 

Should I have the delivery confirmed when I mail my documents to you?

We recommend using an express or overnight delivery service that can be tracked. A prepaid waybill or label must be included if you would like us to send back your document(s) using one of these shipping methods. Please note we cannot accept labels that include our office address as the return address; your document will be processed and returned by standard mail. Standard domestic mail can take between 7-10 business days.

Can I verify the authenticity of an apostille or authentication issued by your office?

Yes, you can electronically verify an apostille or authentication.

Where can I find more information about apostilles?

The ABCs of Apostilles (PDF) provides basic information about apostilles and a list of countries that issue and accept apostilles can be used to find country requirements.
Legalization
Mj Notary Denver can assist in the coordination of legalization.  You may ask "What is the difference between an Apostille and Legalization?"  Well to make it simple, an "Apostille" is a form of authentication issued to documents for use in countries that participate in the Hague Convention.  The Hague Convention of 1961 is a Convention where a group of countries made an agreement to abolish the need for consular legalization of documents originating in one Convention country that is inteded for use in another.  However, there are several countries that do not participate in the Convention and although the verification process is similar it still requires the additional step of the Embassy Legalization by the Consular Office of the country in which the document is to be used.  There are countries that still require further authentication for international acceptance of notarized doucments well beyond the Apostille.  So in a nutshell, "Legalization" requires additional processes from an Embassy or Consulate.
Now Offering Online Notary Services for Colorado
As of April 2020, MJ Notary Denver is now offering online notary services for the great State of Colorado. Visit our new online notary page and learn more.
Document Types
Refinance Loans
Purchase Loans
Equity Loans
Reverse Mortgage Loans
Commercial Loans
Acknowledgments
Copy Certification
Jurats
Loan Types
Refinance
Purchase
HELOC
Reverse Mortgage
Commercial
Construction
Buyers
Signing Agent for purchasers.
Sellers
Signing agent for sellers package.
Service Areas
We Serve The Entire Denver Metro Area
Denver, Aurora, Lakewood, Littleton, Englewood, Centennial, and more. We also offer notarization to all of Colorado with our new Online Notary Service.
Mobile Notary Services for the Denver Metro Area
MJ Notary Denver Will Come to You
Reach out today and set an appointment for your notarization. As a mobile notary, we travel to you for convenience. Offering notary services throughout the Denver metro area for local residents and businesses.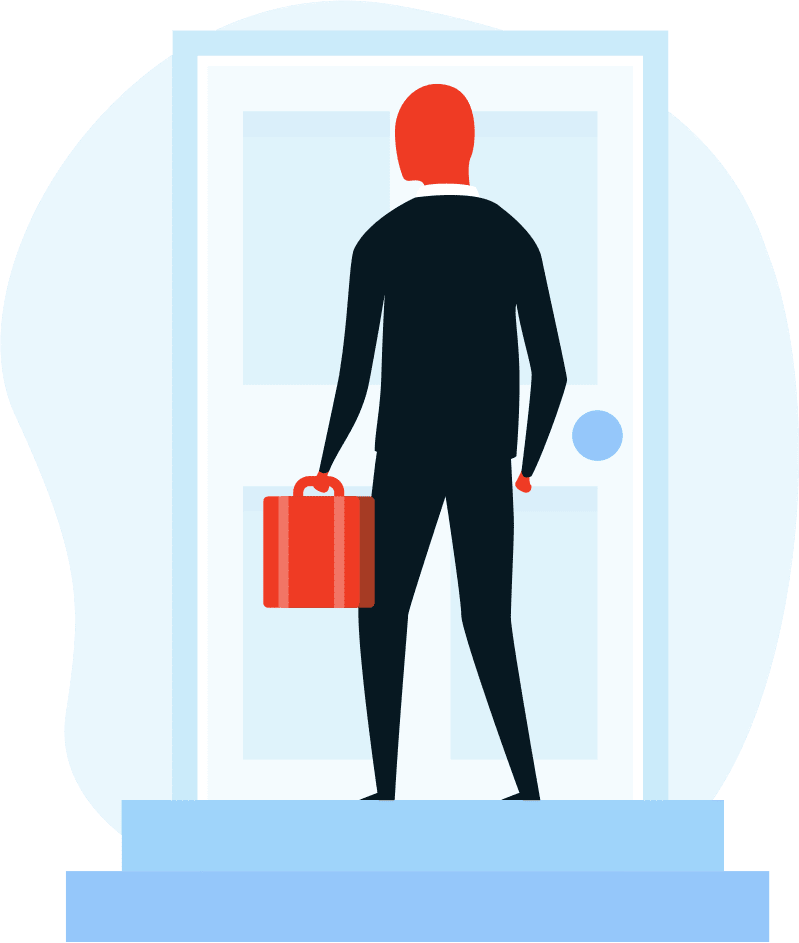 Marty was prompt and polite, taking care of our notary needs quickly and efficiently. Highly recommended.
Get In touCh With OUr Denver Notary
Get a Free Estimate or Schedule an Appointment
 Notarization Packages
 MJ Notary Denver notarizes all loan packages.
Certifications
MJ Notary Denver will certify copies.
Online Notary
MJ Notary Denver is also an online notary service for Colorado
Mobile Service
MJ Notary Denver consucts Signing Agent Services throughout the metro area.
E-Documents
MJ Notary Denver will accept electronic documents.
Contact Us for Notary Services